Vegetables
Artichoke bottoms 500g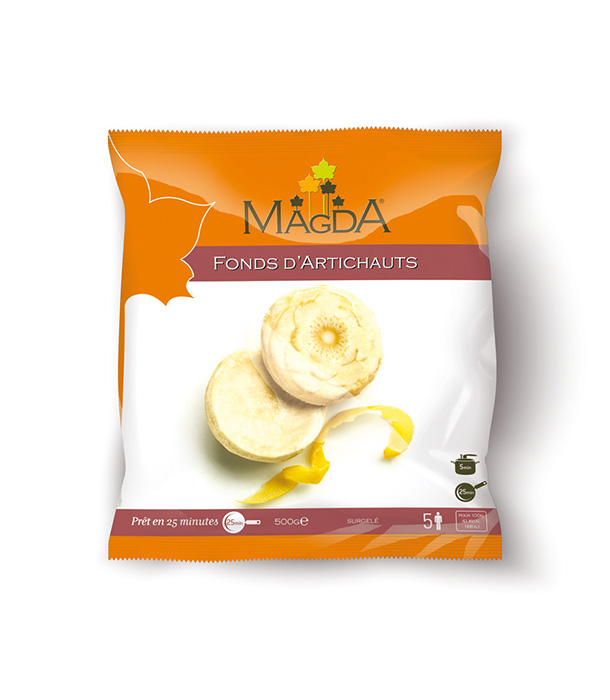 Préparation
In the pressure cooker: Pour ½ litre of water in the bottom of the pressure cooker and put the artichoke bottoms in the basket in high position. Close and cook for 5 minutes as soon as the valve turns. Drain.?In a saucepan: Bring a pan of water to a simmer and put in the artichoke bottoms with a half lemon to preserve their colour. Simmer for 25 minutes. Drain.
The very characteristic and mild flavour brings an excitingly refreshing and sweet note to your dishes.
25 min
Can be served hot or cold as a starter or as an original side dish.