New
Bacon-wrapped green bean / yellow bean parcels 270g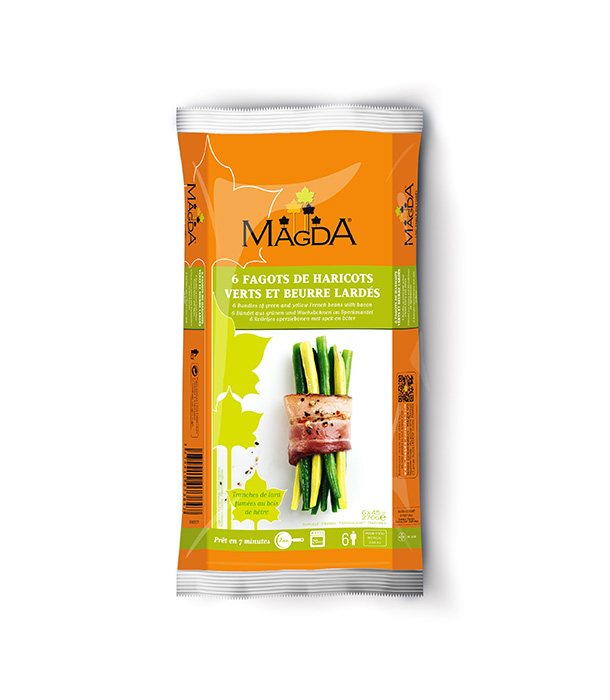 Préparation
In the oven: Preheat the oven to 180°C and put the frozen parcels on a baking sheet. Bake for 20 minutes until browned, turning them over after 10 minutes. Serve immediately.?In a frying pan: Put a little oil or butter in a frying pan with the frozen parcels. Cover and cook over a low heat for 5 minutes, carefully turning over now and then. Then brown them over a high heat for 2 minutes on each side. Serve immediately.
Serve your bean parcels with grilled meat, game or poultry for an original touch.
20 minutes in the oven - 7 minutes in the frying pan.
You can also serve your parcels with a few potatoes sautéed with garlic and parsley for more flavour and originality.