Pre-cooked
Forest delight with ceps 300g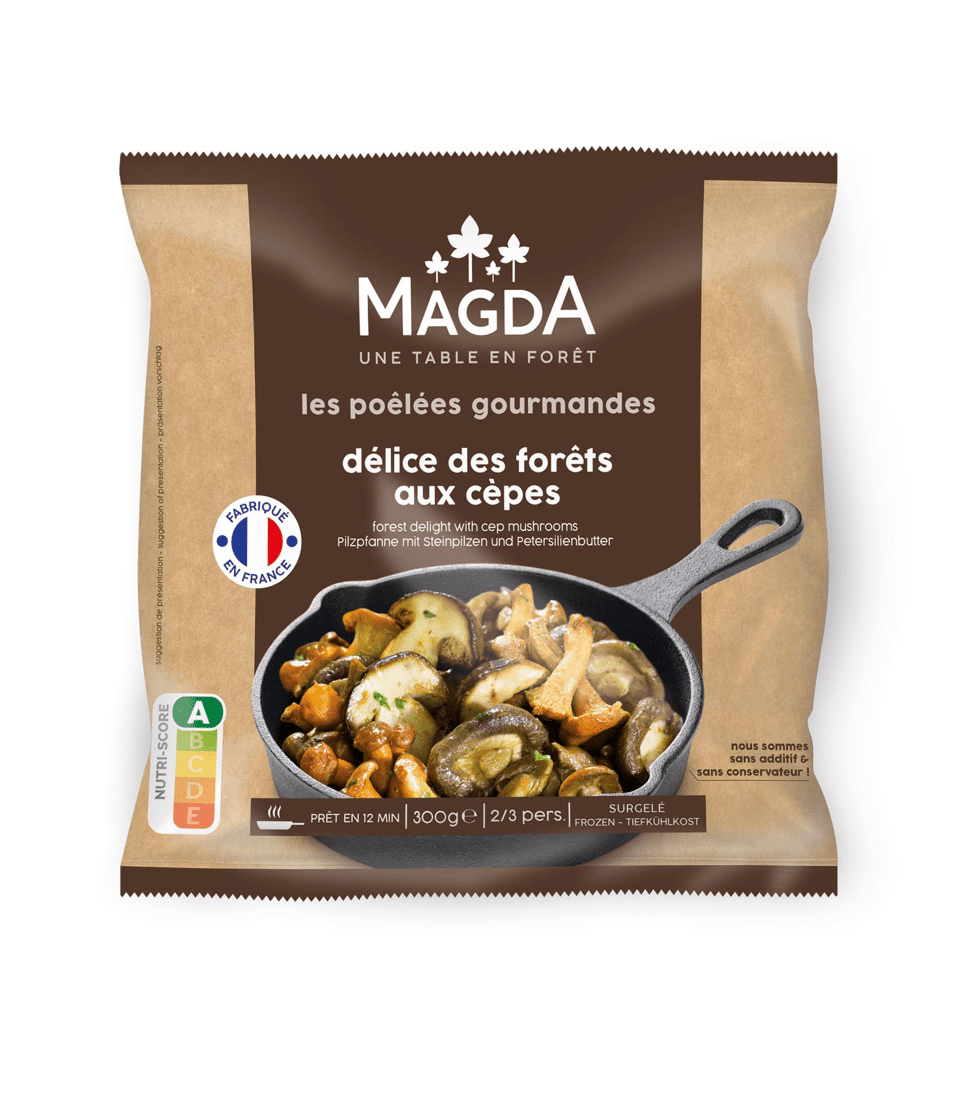 Préparation
In a frying pan: Without defrosting, pour the contents into a hot pan, with no oil or butter. Cook over a moderate heat for 12 to 15 minutes. Stir regularly.
Serve with fish or meat.
15 min
For a tasty treat, add two tablespoons of thickened cream and serve with white meat, or without cream to accompany red meat. Why not use the cooked blend of mushrooms to make an omelette or quiche.