New
Girolles with cream 300g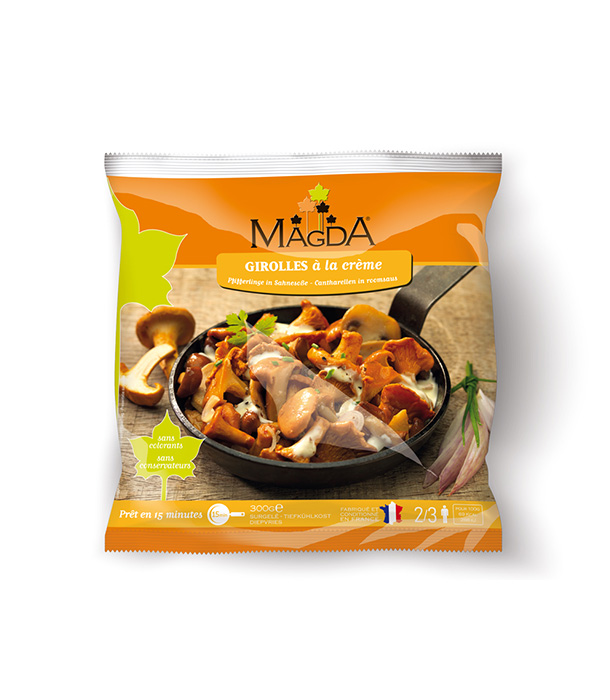 Préparation
Without defrosting, pour the contents into a hot pan, with no oil or butter. Cook covered over a medium heat for 12 to 15 minutes until the texture is creamy. Stir regularly.
Ready to use and perfect with fish or meat.
15 min
For more originality, why not add a little Parmesan.