New
Organic Girolles 250g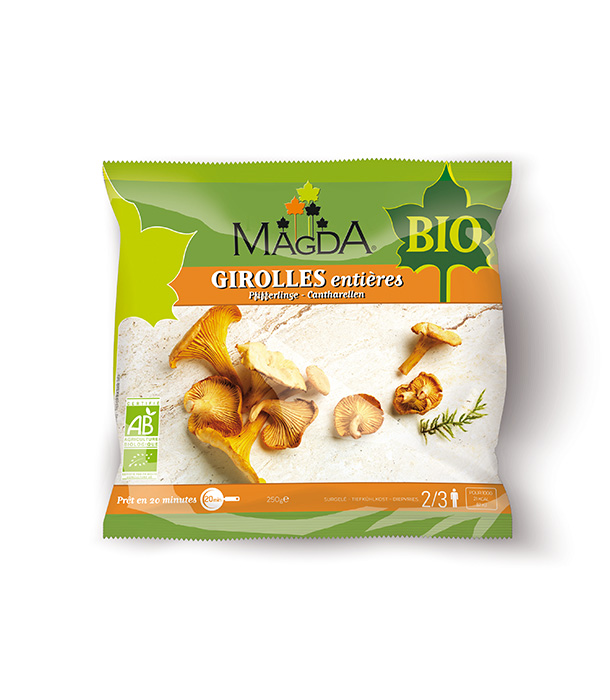 Préparation
Blanch the girolles for 2 minutes in a pan of boiling water to remove any bitterness. Drain and pour into a hot pan with no butter or oil. Cook over a low heat for around fifteen minutes turning regularly until all the water has evaporated. Then melt a knob of butter and sauté the girolles for a few minutes over a low heat, seasoning with shallots, garlic, parsley, salt and pepper to your own taste.
Like all forest mushrooms, they will enhance the simplest of dishes (omelette, pasta) and, pan-fried, are the perfect accompaniment to white meats, duck and also fish.
20 min
A glass of Chablis is a perfect match for sautéed girolles.