Plain mushrooms
Whole girolles 250g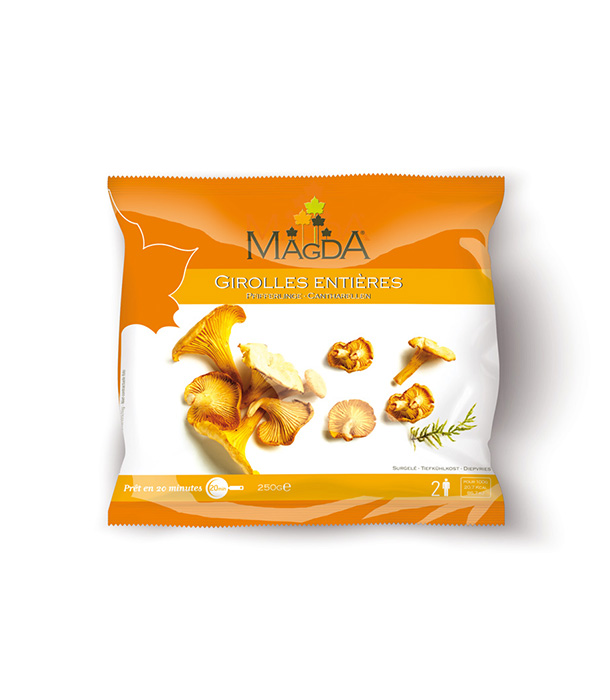 Préparation
Girolles prefer slow, gentle cooking. Pour the frozen girolles into a hot pan with no butter or oil. Cook over a low heat for around fifteen minutes turning regularly until all the water has evaporated. Then melt a knob of butter and sauté the girolles for a few minutes over a low heat, seasoning with shallots, garlic, parsley, salt and pepper to your own taste.
One of the most popular mushrooms in France.?Ideal served with game meat, poultry or fish.
15 min
A glass of Chablis is a perfect match for sautéed girolles.